Ventilated cladding system

The Original - since 1970
The system is patented and the technology has been around since 1970, and is Sweden's oldest type approval, Sitac no. 1356/70.
The system is European approved ETA 16/0847, and is an approved system up to 100 meters construction height.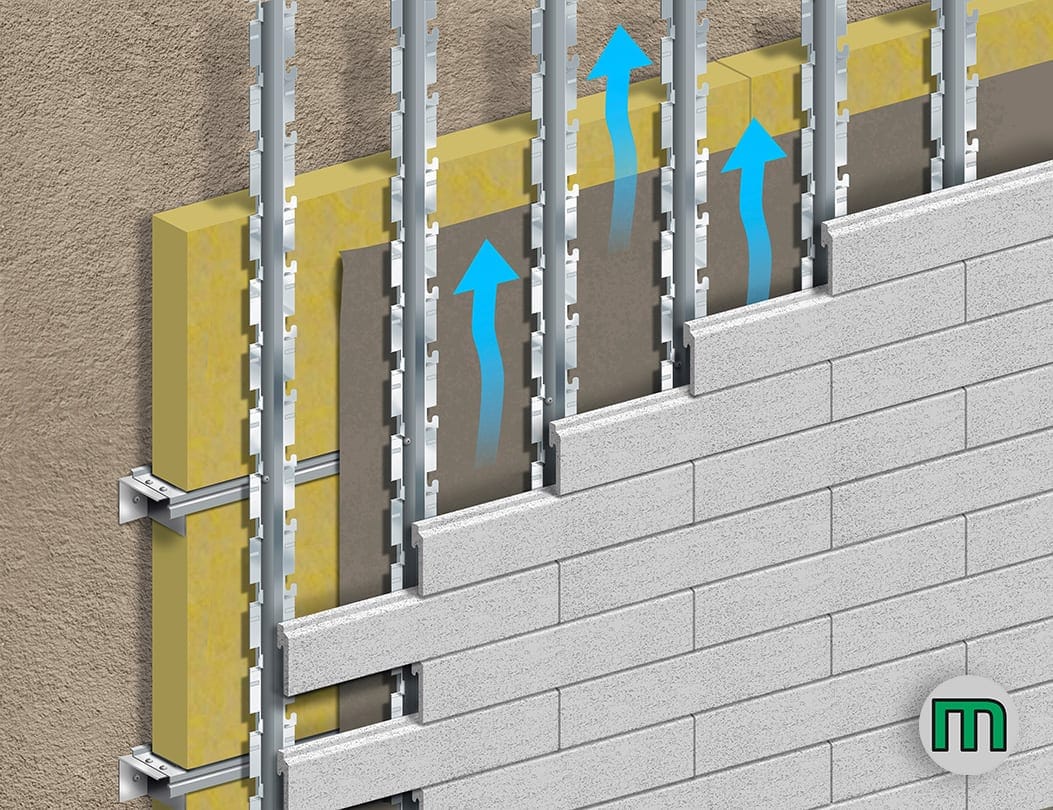 Marmoroc Wall Protection
The Arctix stone is frost safety, made of white cement, white marble and color pigments. The stone is hooked on vertical profiles of hot-dip galvanized sheet steel with locking function. Between the stone and the wall behind there is a 20 mm, ventilated, air gap. In case of damage, individual stones are easily replaceable.
The system can be added with extra insulation, which improves the building's economy through reduced energy costs.
Our systems are easy to work with, economical and time-saving, and with options such as extra insulation, it saves energy and money as well.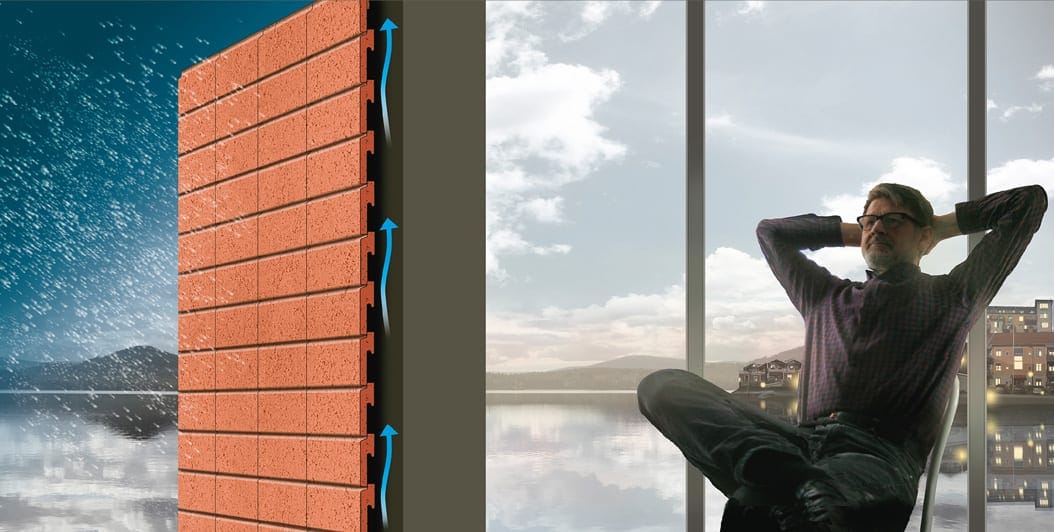 Modern and well-proven facade materials
Marmoroc Facade
Here you see an animated film showing the Marmoroc ventilated facade system.
Questions?
If you have questions about our products, or want help with your project, do not hesitate to contact us.
Phone +46 221- 36 600

Time-efficient installation